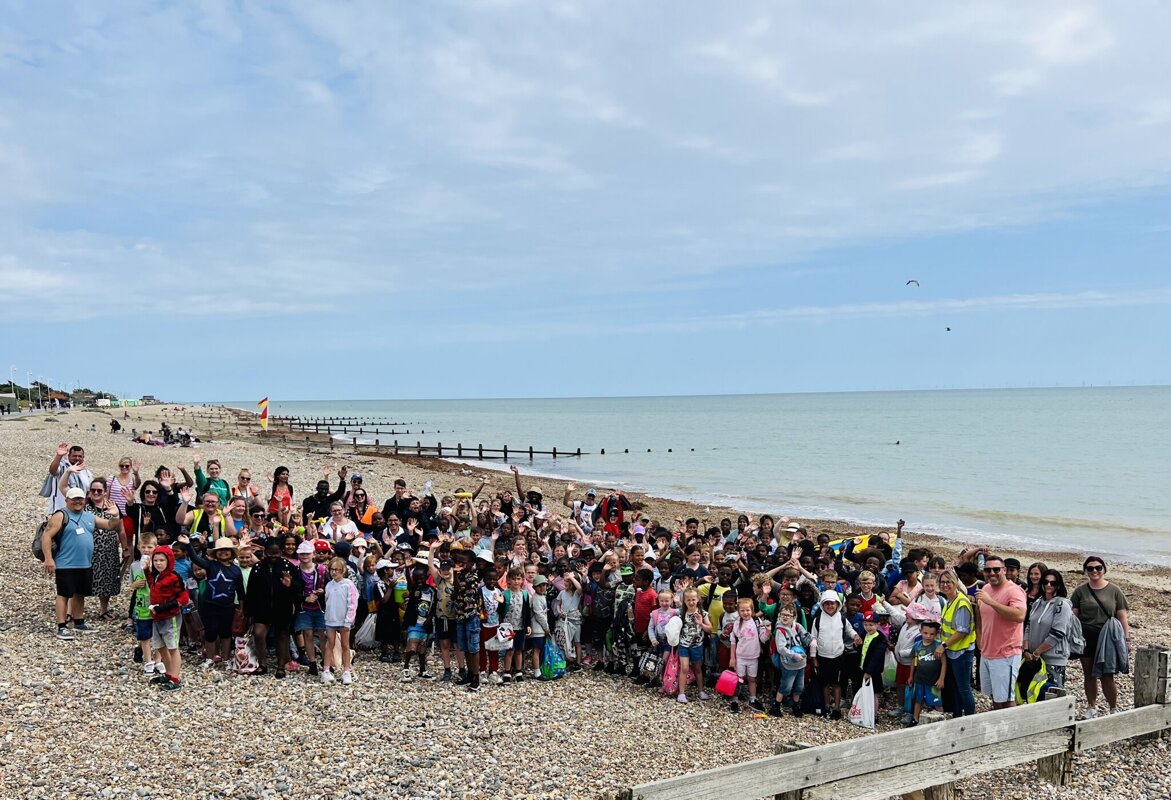 We are pleased to announce that St Mary & All Saints has been removed from 'Special Measures' by Ofsted! Our school has turned a corner this year, read our blog to find out more:
Our recent Ofsted report states that "The secret to this improvement is the fact that kindness is spread throughout the school like confetti" and we couldn't agree more.
We are now a school that overall 'Requires Improvement'. However, we have been awarded 'Good' in Behaviour and attitudes, Personal development, and Leadership and management. This is a great achievement for the school and shows that we are heading in the right direction.
Inspectors praised our school stating that "Over the last year. Leaders have taken significant strides to raise the aspirations and broaden the experiences of pupils." We're keen to continue with this by taking pupils on trips that they may not normally experience.
This week, we took the whole school on six coaches down to Littlehampton for the day to celebrate our Ofsted and experience the fullness of life. Going to the beach is something that a lot of the children told us they haven't done before. You can see some pictures from the day below - we had a fantastic time!
We have had some challenging years, and we'd like to thank everyone in our school community for their continued love and support. We pride ourselves on following our motto 'be kind, be curious and be ready' as a school and we've proved just how resilient and good we can truly be.
We hope you all have a pleasant and restful summer break and we look forward to another year of kindness, curiosity and improvement come September.